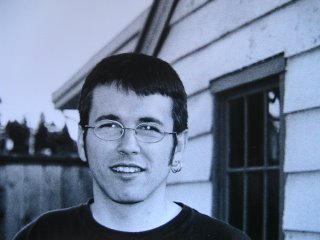 Ivan Apaolaza Sancho, a 36-year old Basque refugee claimant and political prisoner, has been detained at the Rivière-des-Prairies prison since June 2007. He was arrested by the RCMP, acting at the behest of the Spanish authorities, who allege that he was a member of the Basque nationalist group ETA, a "listed entity" under Canada's Antiterrorism Act. Ivan vigorously denies the allegations. However, the Minister of Immigration has argued that Ivan should be deported from Canada on these grounds and that he should be detained pending deportation.
Despite repeated requests from his lawyers, not one piece of evidence to support the allegations has been presented. Ivan is detained and faces deportation on the basis of allegations contained within Spanish arrest warrants. Moreover, the allegations in these warrants themselves seem to come from a "confession" a Basque woman made under torture while she was held incommunicado by Spanish police. Under Canadian and international law, information obtained under torture cannot be used in any judicial proceeding.
The Immigration and Refugee Board agreed in May 2008 that the confession in question was likely obtained under torture, but did not accept evidence that the allegations were based on this declaration. As a result of this decision, Ivan is barred from making a refugee claim in Canada. Ivan now faces deportation to Spain where he fears torture at the hands of the Spanish police and further detention without a fair trial. Amnesty International has reported that torture is frequent in Spain in cases such as Mr. Sancho's.
Ivan is one of hundreds of Basque political prisoners. For centuries, the Spanish state has inflicted intense and cruel repression on the Basque left-sovereignist movement, which enjoys broad support in Basque society. Today, following in Franco's footsteps, the state continues to use political repression as it attempts to dismantle the Basque movement's base of social support. Of the 18,721 people arrested in Basque country for political reasons between 1977 and 2002, 9200 people served jail time, 5300 people reported having been tortured, and 9 people were murdered during police interrogations.